Wedding Decorations
Tips for Your Wedding Reception Decoration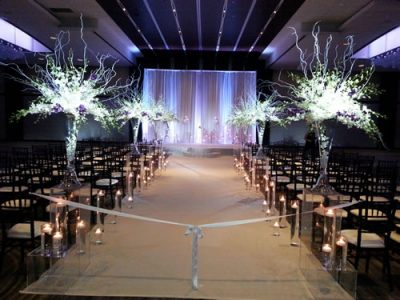 The details of a wedding determine how memorable it will be. An important part of the details is the wedding reception decoration. With some great decorations for your wedding, you will create great memories while your guests have a wonderful time. Remember your reception will be in digital format for you and your spouse and kids and their kids to see for years to come. Here are tips to improve your wedding reception.
Don't forget the basics
It is important to note that your wedding reception decorations should be in sync with your theme. Hence the flavor and look of your decoration should be similar to the site decoration and in line with the color theme. Don't bring in a red sash on your chair cover if it doesn't look good in the room. Staying within your rooms element is important.
Set your budget
If limited funds, then go for simple decorations. Craft stores offer some low budget decor items that can really help you. However, if it is not, then you can add more complicated and memorable designs that truly reflect your sense, taste, and style. In addition, you need to take into consideration the location and size of the venue.
Limit colors
When it comes to color, be careful not to add many colors in Décor (outside of florals). More than one color is preferred if your not going for a classic look, but more than three is tooo much!
Ask for different opinions
You may not have an opinion on the ugly reception chairs provided by your venue, but it makes sense to ask other people. What do they think, a necessary change or allowable feature of the venue. Others may come up with better ideas or they may be able to tell if your idea goes against good taste or if it fits within your theme.
Visit the venue
Before you commit, go to your venue hall on a Saturday night and check the place out! Are you kidding me, if you don't, how do you know what experience you and your guests are in for?
Be on the safe side
To be on the safer side, go for all-time favorites when it comes to decorations. Simple but necessary chair covers, standard uplighting to set the mood, and floor length table cloths change any event space from ho hum to Wow.
Be creative or get help
To be more creative with decorations and cut costs or add style, contact us to help you. We do it 365/24/7. Were actually quite good at it too, and on any budget. Call us to inquire, worst case is you get good ideas that you might be able to incorporate without having us to do it for you. lol.