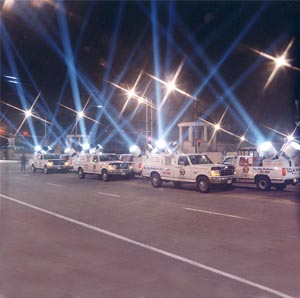 Search Light
$400.00
Need a search light for your event? You don't have to be having a Hollywood premier for a search light. Many different occasions can really benefit by adding a search light to your special event in Chicago.
Standard pricing only applies to those location within 20 miles of our building. This fee covers a three hour period of time to have the search lights running. We can extend this window, please call for specific information.
Call us for pricing based on your specific need outside of the parameters listed above..